Whyco Finishing Technologies LLC
Location:
Thomaston

,

CT

06787
Document ID: AB225-7V7U
Posted on:
2017-06-09
06/09/2017
Job Type:
Regular
Job Schedule:
Full-time
2017-07-09
Quality Assurance Manager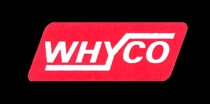 Quality Assurance Manager

Whyco Finishing Technologies LLC, is known worldwide for it's engineered surface treatment solutions. The company specializes in creating hardened processes for the completion of manufactured products for the automotive, medical, aerospace industries.
Whyco is seeking a Quality Assurance Manager to join the management team.
The successful candidate must be able to analyze data and recommend changes to production processes or quality controls to improve processes as well as eliminate problems and have a working knowledge of Statistical Process Controls (SPC). Candidates musts have the background and knowledge to analyze process outcome records, identify specific problems or trends, develop and monitor continuous improvement programs that reduce the number of defects and improve levels of quality.
A successful applicant will need to assess product specifications and customer requirements to ensure compliance with customer requirements as well as national and international standards. Those standards include but are not limited to ISO9001, AS9100, TS16949, VDA 6.3 and FAA requirements.
The Quality Assurance Manager will also be responsible to improve existing and develop new systems that conform to environmental health and safety standards.
Back to Search Results Show Printable Job