Tender Care Learning Centers
Location:
East Granby

,

CT

06026
Document ID: AB373-3EGC
Posted on:
2017-09-21
09/21/2017
Job Type:
Regular
Job Schedule:
Full-time
2017-10-21
Early Childhood Toddler Teacher - East Granby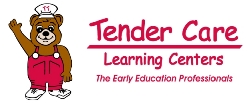 Tender Care Learning Center in East Granby is seeking an early childhood professional to teach in all of their classrooms. We are proud to be a NAEYC Accredited, non-profit program serving 80 children and families in the East Granby community. Tender Care Learning Center is an Equal Opportunity Employer.
Who We Are
Our mission is to help children prepare for a lifelong love of learning by providing each child a quality early care and educational experience. We seek organizational excellence by providing high quality services that meet or exceed licensing and recognized industry standards. We are the early childhood professionals!
When you join Tender Care Learning Centers, you are joining a family that tenderly cares for children and parents as well as teachers and staff.
As one of our early education professionals, you will be given the opportunity to learn and grow. You will be treated with dignity and respect, and you will be encouraged to personalize your teaching experience.
---
"I have been a teacher at Tender Care Learning Center for over two years and during that time I have gained a lot of experience and friendships that I will have forever. I have been given many opportunities to practice leadership and apply what I have learned. The happiness and joy that I feel as I walk into my Preschool classroom is amazing. To watch the children in Preschool grow and accomplish milestones reminder me how important my position is here at my school. As I approach my third anniversary I think back and think of all the wonderful memories I have created here. The management team has mentored and invested time and efforts into helping me become a great and confident teacher". ~Lynnsey H.
Our ideal teacher is seeking employment in a program that encourages them to unleash their creativity to provide exciting and fun learning experiences to children. We are seeking quality professionals that have the highest expectations for themselves and a natural enthusiasm for improving the lives of children in their care. Together we will create a lifelong love of learning for all children we teach.
Teaching responsibilities:
Plans and implements a well-balanced program of age appropriate experiences and activities designed to meet the physical, emotional, social and intellectual needs of the children in his/her classroom
Assesses children's growth and development and alters instruction to meet the needs of each child
Maintains an organized, safe, nurturing, educationally supportive and healthy learning environment
Maintains open communication with families and co-workers
Attends family and teacher social events
Promotes the program in the community it serves
Has reliable attendance and is flexible to meet the needs of the school
Qualifications:
Candidates must have 1-2 years' experience in the Early Childhood field with a minimum of an Associate Degree in Early Childhood Education or related.
Benefits:
Mentor, training, referrals and performance bonuses
Health, dental and life insurance
Matching 401(k) retirement plan
Child care discounts
Paid holidays
Paid vacation after 90 days
Paid personal/sick time
Paid on-site paid professional development
Advancement opportunities
Interested candidates should email your cover letter and/or resume to careersct@earlyeducationpros.org

More Jobs from Tender Care Learning Centers

Back to Search Results Show Printable Job