Securitas Security
Location:
Dayville

,

CT

06241
Document ID: AB122-682H
Posted on:
2017-03-31
03/31/2017
Job Type:
Regular
Job Schedule:
Full-time
2017-04-30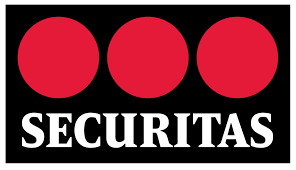 Securitas Security Services is seeking Full Time Security Officer for Dayville, CT.
The ideal candidate for the Security Officer position should possess excellent customers service skills and strong ability to communicate well with others. Must have 2-3 years steady security experience in a Lead Officer or Supervisor role.

This is a great opportunity to join Securitas Security Services USA, a dynamic high-powered security team focused on securing client properties while delivering exceptional customer service. Apply today to join a friendly team work environment that appreciates and recognizes their employees.
Responsibilities for the Security Officer include, but are not limited to:
Observes and reports activities and incidents at an assigned client site, providing for the security and safety of client property and personnel.
Makes periodic patrols to check for irregularities and to inspect protection devices and fire control equipment.
Preserves order and may act to enforce regulations and directives for the site pertaining to personnel, visitors, and premises.
Controls access to client site or facility through the admittance process
Patrols assigned site on foot or in vehicle; checks for unsafe conditions, hazards, unlocked doors, security violations, blocked entrances and exits, mechanical problems, and unauthorized persons.
Protects evidence or scene of incident in the event of accidents, emergencies, or security investigations.
Responds to incidents of fire, medical emergency, bomb threat, flooding, water discharge, elevator emergency, hazardous materials, inclement weather, and other incidents.
Prepares logs and reports as required.
Applicants must have their Guard Card

To apply visit: www.securitasjobs.com
Dayville, CT location
EOE/M/F/Vet/D
Securitas Security Services USA is an Equal Opportunity Employer committed to hiring a diverse workforce
Keywords: Law Enforcement/ Security/ Emergency ; Crime Prevention Worker ; Investigator ; Probation Officer ; Public Safety/Security Worker ; Safety Supervisor ; Security Officer ; Management/ Executive/ Professional ; Administrator ; General Manager ; Manager ; Supervisor ; Office/ Administrative Support Services ; Office Administrator ; Office Worker ; Customer Service ; Security ; Guard Card ; Security ; Officer
Back to Search Results Show Printable Job